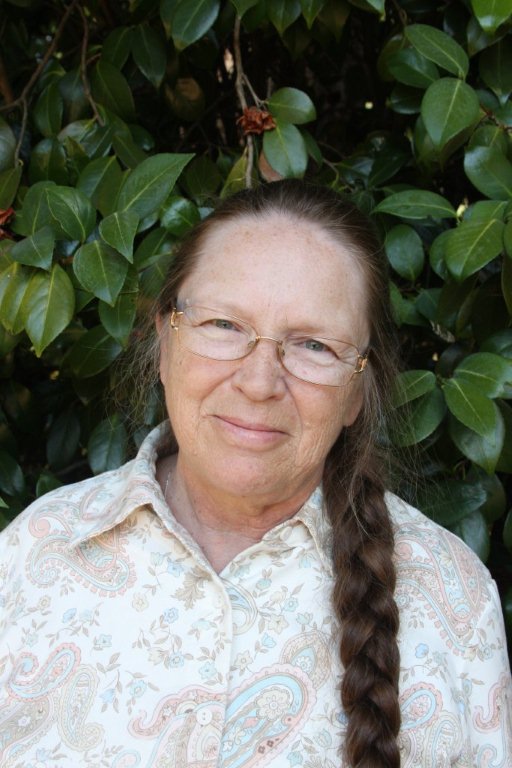 "When an inner situation is not mad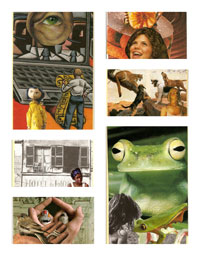 e conscious, it appears outside as fate." C. Jung
I hope that this will be a fun experience for you, full of insights and sharing. This process was developed by Seena Frost while she was participating in a program with Jean Houston. She, and many others, recognized it as a truly powerful process. It has grown quickly in popularity and use around the world.

These are examples
of SoulCollage cards


Women with Stand Alone Courage
(This may take a minute)
Soul-cial Activism through SoulCollage® VIDEO
Get the free PDF reader here

---
I especially want to share my gratitude for the un-named artists and photographers whose art and skills we make use of in the collages we create. While we cannot publish them or show them in galleries, (because the images are usually copyrighted); we can make personal use of them for our own gallery of insights and enjoyment.
As we re-create and re-weave the stories these pictures tell, we In-Form our subconscious selves with valuable understanding and clarity of purpose that cannot be accessed with words and conscious thought. It's a remarkable way to get acquainted with ourselves at a whole new level.
---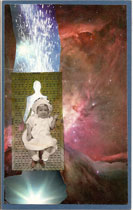 The word Soul is used here to designate the most inner, central part of your being. There is a part of us that is completely unique and unchanging. It is that part of us that gets cluttered with duties, dates, and expectations. It is easy to get lost in the chaos of daily existence. We tend to lose our personhood in a clutter of acquired sub-personalities learned from our culture, family, or the media. SoulCollage® helps us Re-Member our own unique Person.

---


Tarot has been around for over 500 years. It is a time honored method of gaining insight and spiritual guidance for a life path that reflects your highest and best potential. A Tarot reading can help you get a better understanding of the changes that come your way, or give you peace where there was confusion. It is an affirmation of spirit moving in your life.